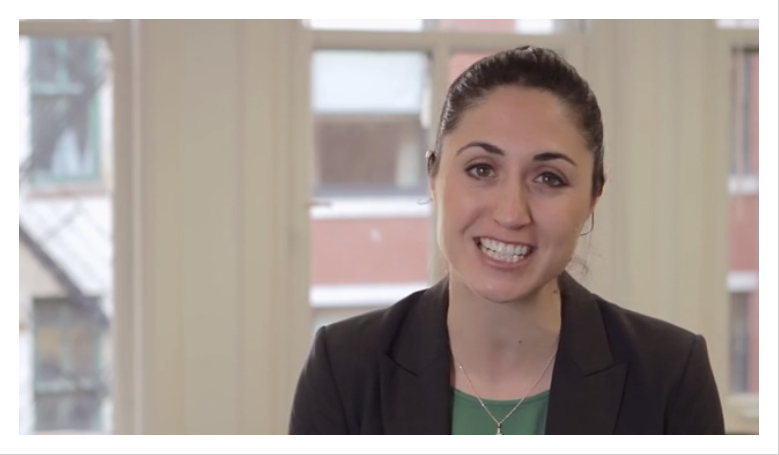 I recently had the opportunity to learn about Urban Alliance (see video above), a youth development organization that empowers under-resourced high school seniors to aspire, work, and succeed through paid internships, formal training, and mentoring. Urban Alliance targets young people in communities where the odds are stacked against them. Most do not graduate from high school. Unemployment is high. They rarely have a glimpse, much less a shot, at real opportunities.
More than just a job match-up, Urban Alliance pairs each intern with a guiding sponsor who helps him or her learn the expectations and mores of the workplace. Interns also undergo six-week training programs so they are ready to get to work.
The benefits for the interns and our communities are powerful. For example, with Urban Alliance:
100% of interns graduate from high school and more than 80% enroll in a 4-year college or other post-secondary education.
Interns get a vision of themselves as successful contributors.
Interns have meaningful work experience to help qualify them for future opportunities.
Hiring interns also hold big benefits for employers. Businesses get a great addition to their team to help with workload and inject new creativity. To help ensure the entire exchange is truly a win/win, here are a few tips:
If possible, work with an organization like Urban Alliance or another strong local school or non-profit program that will help the young people be ready for the working world. A good program will help prepare interns on such basics as dress, interviewing and phone skills, business writing and possibly even some basic programs such as the Microsoft office suite.
Make your expectations crystal clear up front. It is better to be direct and honest to ensure that the intern has the greatest chance of successfully contributing.
Hire based on enthusiasm and hard work – even more than grades.
Assign a dedicated mentor for each intern.
Set up a process for leaving task lists and how to procedures. Since interns are usually in and out at different hours depending on their class schedules, set up a central place where they can pick up messages and assigned tasks. Be clear with deadlines, examples and resources.
Set up interim check-ins on longer projects. To ensure that a project is going to plan, set up interval milestones where interns can create reports or other deliverables to show where they are. This allows you to give feedback before they have gone off in a different direction. As you get more comfortable with your communications, you can give longer time intervals between report backs and greater autonomy to the intern.
Write up procedures and task lists. This ensures that interns can pick tasks now and serve as a guide for the next intern in the future.
Provide valuable compensation. Paying even minimum wage signals that you value your intern and his or her contribution. But the most important compensation is meaningful work and the cultivation of real skills they can use on a resume.
Have you used interns in your business? Share your tips below.