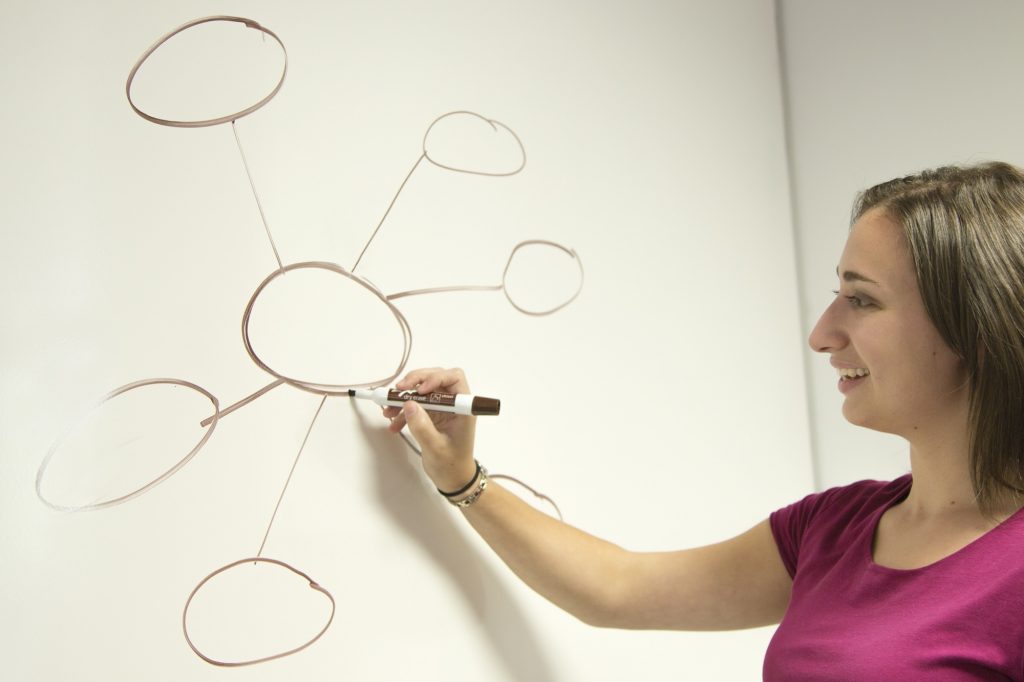 Whether you are looking for financial investors, strategic partners or an advisory panel, you will need a "pitch deck". The beauty of the pitch deck process is that it forces you to create a story for your business that is so compelling the audience wants to be a part of your success.
Craft your talk to be no more than 20 minutes. As with all presentations, no one is ever criticized for taking LESS time than allocated. If you cannot get the important points across in that amount of time, continue to whittle down to the essence. Save technology and financial details for the appendices. (Guy Kawasaki's The Art of the Start has some great suggestions and outlines.) And look at Q&A as your chance to really hone in on the questions, concerns and hot buttons of your audience. A recent article in Forbes equates the pitch to a first date: Your goal is to get to know more about your companion… and weave in enough bragging points to be asked on a second date.
Start with the Customer Problem and Your Solution. At the core of every business is a problem or pain point for a specific target market. State that clearly and then how you take that pain away, or maybe even bring pleasure.
How will you make money? We are now well past the heady dotcom days of just showing signups for free apps. What is your business model? Who has money and how will they pay you? Are there enough paying customers to indicate a successful long-term business? Tomasz Tunguz, Venture Capitalist at Redpoint recommends using The Business Model Canvas, Value Chain Analysis and Porter's Five Forces – and so do I.
What is your "secret sauce"? What makes you different than the competition (which is defined as anyone addressing the pain point above)? How will you beat your greatest competitor or status quo – customers continuing to do what they do now?
Who is your team? At the end of day, investors, partners or advisors know they need to believe in you, and other key players on your team. Give an honest picture of your background and skills. And don't forget to share your "why" or the passion you have for this business. There will in evidently be bumps in the road. Your audience knows that this passion is what keeps the team driving forward. And be your real self during the presentation – not too scripted, formal or salesy.
Key financials and metrics. Focus on the few numbers that you know are critical to your success. Be honest and methodical. Focus on real sales and real customer data – not generalized numbers for trends and market size.
Be clear in your "ask". In the case of investors, how much investment do you need? For partners, what are their roles, risks and rewards? For advisors, what questions would you like them to answer? Establish a timeline and clear next steps. Clearly define this presentation goal first, and then work backwards.
Safely test in advance. Look for start-up Meetups or Technology networks where start-up teams can pitch in front of a friendly audience. This will help you get feedback, anticipate questions and see the spots where eyes glaze over, or open wide with interest.